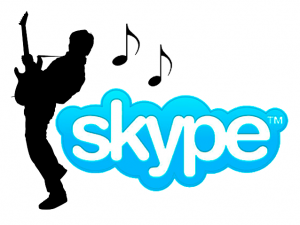 What do I need to get started?
To get guitar lessons using Skype, you'll need:
A modern computer or laptop
Skype or FaceTime (Totally free!)
A web camera (webcam)
A moderately fast internet connection (> 3Mbps)
Your guitar!
A desire to lean!
How much does it cost?
Skype lessons with Steve cost  £40 per hour. Payments are made with a bank direct transfer.