Steve Mac Weddings/Private Parties and Bookings
My Music Demo Tracks

As an active performing guitarist Steve Mac has played at key venues which include the Savoy Hotel, the Grosvenor House Hotel and many more west end venues. Recent engagements include bookings at Leeds Castle, Penshurst Place, Colling Castle, The Saville Club, The Groucho Club and many more .
Steve is currently the resident guitarist at The All England Tennis Club (Home to the Wimbledon Tennis Championships) and The Hill Restaurant in Greenwich.
Testimonials
We visited the Abaco restaurant in Bluewater and heard Steve playing and were very impressed with his talent and thoroughly enjoyed listening to his music. As we were planning our wedding, we asked for his contact details.
Our original plan was for Steve to provide some background music as guests arrived at the wedding reception. Steve took great care to check with us the type of music we wanted and the atmosphere we wanted to create.
Later we decided to include 'musical statues' by two artistes called 'Adagio' and asked Steve if  he could provide a musical accompaniment.  Again, Steve was very amenable to this change and went to some lengths to understand the performance and plan the music to match it. We sent him a short video clip and he liaised directly with the artistes before the event to ensure the overall impact of the music and dance was carefully choreographed.
Everyone thoroughly enjoyed Steve's choice of music and his talent. The background music Steve played created the warm, relaxed, informal yet elegant atmosphere we wanted as the guests arrived. When the performance started, nobody would have guessed that Steve had only met the artistes an hour before the performance. His lyrical improvisation was perfectly structured and timed to match the performance of the dance, the result of the combined impact of Steve's music and the musical statues was simply "stunning"
In addition to his ability to play the guitar to an excellent standard we were very impressed by the care and attention he took in understanding our requirements and planning his performance to ensure that it met and indeed  exceeded our expectations and made our whole event very special.
We recommend Steve and would have no hesitation in asking him to play again at our next wedding!!
Ingrid & Kevin Courtney
We got married at Bradbourne House and knew we wanted a guitarist for our wedding.
Steve was recommended to us, and lived up to the recommendation. He was friendly and professional thoughout. He invited us to hear him play before making the booking; had playlists we could choose from (with music to suit all tastes); he had ideas for alternatives and was happy to play anything we particularly wanted; he ensured he knew the venue and was there in ample time to welcome our guests. We can thoroughly recommend Steve to anyone looking for a guitarist with personality, style and professionalism.We had lots of compliments from our guests too!
Carol and Steve
I have just had the pleasure to play at a wonderful wedding at Penshurst Place in Kent. It was a fantastic day and I would like to wish the happy couple Ben and Archie all the very best for the future.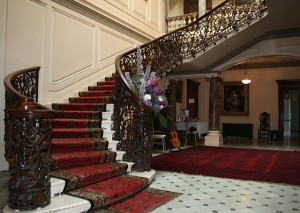 Mount Ephraim
We were absolutely thrilled with your role and the music you played for our wedding reception at Mount Ephraim. It was exactly what we had hoped for, and we received so many complimentary comments about you, both at the wedding and in cards afterwards. It was amazing how you seamlessly transitioned from one piece of music to another, and played a beautiful mix of different music styles which appealed to everyone. We would highly recommend you, and will definitely book you again if/when we have another special party.
Your music made a major contribution to us having the most marvellous memories of our wedding day. Thank you!
With many thanks,
Beth (& Peter)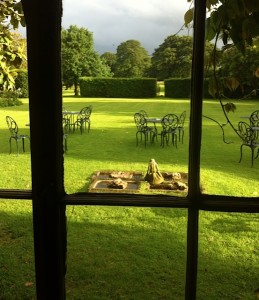 Nurstead Court  (50th Birthday Party)
Thank you so much for your lovely playing at my Birthday party at Nurstead Court on Friday evening. It really helped get the party off to a great start.
It was lovely to hear a mix of familiar and less familiar pieces so beautifully performed. I loved the Spanish pieces in particular and had numerous comments from people saying how much they had enjoyed hearing you play and your relaxed informal approach struck just the right balance of tone in that ancient environment.
Thanks again Steve!
All best wishes
Fiona ( and Peter Jerreat)
Steve was the guitar teacher at the school where I worked for a number of years. His success in teaching the pupils was outstanding and impressive. I've also seen him at a number of social venues where he has been playing and he is of a very high standard. Recently we asked him to play at my grandsons dedication. His playing was delightful and his choice of music appropriate and at the right volume. I would have no hesitation in saying that he will add value to your event whatever the occasion. I will be booking him again.
Rosalind Kilsby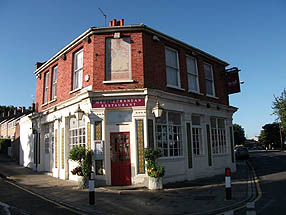 Steve Mac Plays at 'The Hill' restaurant in Greenwich every Saturday evening from 7.30pm. For bookings please check out 'The Hill' website  www.thehillgreenwich.com
Contact Steve Mac
Call/Text: 07802 415053
Feel free to contact Steve Mac if you have any questions, comments or booking enquires