Welcome to Steve Mac's website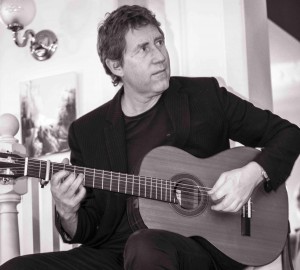 London based Guitarist Steve Mac is the resident guitarist at the All England Club in Wimbledon, a position he has held for 10 years. If you require a guitarist to play at any event you are planning please make contact.
Steve Mac playing at The All England Club Wimbledon (not tennis I'm afraid!) 🙂
I am pleased to announce that I will be continuing my role as resident guitarist at the All England Tennis Club in 2019. I have been fortunate to secure performances in the royal box restaurant/bar and other high profile events within the clubs busy schedule. I would like to thank Martin Guntrip and Caroline Lloyd for their continuing support.

I will be playing at Pizza Express in Greenwich on Thursday 24th Jan from 7.30pm. For table bookings call 020 8853 2770

I shall be playing at Cafe Rouge In Blackheath on Thursday 10th January  from 7.30pm. For table bookings call – Cafe Rouge – Tel: 0208 972727. If you can make It please let me know on my contact page. It would be great to see you there – Steve🎸
Here are some recent TripAdvisor reviews from Cafe Rouge in Blackheath.
Fabulous night for food, music and all round restaurant ambience
We had a lovely evening: the food and drink was great and the service was outstanding. What greatly enhanced our evening was the superb guitarist. The manager, Pedro went out of his way to make our evening special. The whole team worked hard to make our evening memorable. It was the the restaurant's premier for music this evening and it made a fabulous difference and as it was enjoyable for everyone to listen to.
Wonderful evening – thank you!
My mum and I visited Café Rouge Blackheath last Thursday evening. Everything was absolutely wonderful; the food was cooked to perfection, the service faultless, and the ambience was superb thanks to the amazing background guitar provided by the very talented Steve Mac, who was performing as part of the restaurant's live music Thursdays. Special thanks to our waitress Roxana who was so warm, friendly and attentive. Looking forward to our next meal there! S
Five star entertainment!
Excellent live entertainment on a Thursday – check dates. We enjoyed the guitarist Steve Mac's set – perfect pitch for a restaurant – well known standards played to an appreciative audience.
Great food, great music !
We went on a dinner date, and also to hear Steve Mac perform. The food was very very good, I ordered the steak with herb butter, can't complain at all. It was very well made. My wife had the duck and she loved it. Overall the evening was very pleasant, which was made even more special by Steve's masterful performance on the acoustic guitar. Our host, Pedro made us feel very welcome. I would highly recommend the Cafe Rouge in Blackheath, and I look forward to going back again
Recommended venue for food, ambience and entertainment
Had a really good evening here recently on a Thursday with a friend which was greatly enhanced by a very talented guitarist playing medley of tunes Live music is a big plus Good attentive service and food Looking forward to next visit.
Mid-week Dinner!
We visited Cafe Rouge as we heard our friend Steve Mac was playing live (acoustic guitarist). Well, what a fantastic evening! The music, food and service were all excellent. Very highly recommend a visit, especially when Steve Mac is playing there.
Great food and live music
Lovely family dinner out to our local cafe rouge. The service and staff were excellent and so friendly. Food was super and our eldest son had his first bowl of mussels and chips! What made it so much nicer was the live guitarist playing, so much better than canned music. Great atmosphere! Definitely go again when he's playing as it adds to the evening out!
My son and I enjoyed a lovely evening here on a Thursday listening to some great guitar sounds courtesy of Steve Mac. His playing produced a great atmosphere as he played many of the classics. We will return.
The Hill Restaurant Greenwich, London
If you are ever free on Saturday evenings you can always find me playing at The Hill restaurant in Greenwich. The Hill has established itself as one of the leading restaurants in Greenwich and I always look forward to playing there. I would like to thank  Alyvar and Carol for their continued support. It's by far the finest restaurant in Greenwich so please pop in and more importantly, don't forget to say hello! For bookings, go to www.thehillgreenwich.com                                                 
Planning a wedding??? Have one less thing to worry about…
Are you getting married in the future? A guitarist will give your wedding ceremony, champagne reception and reception meal a wonderful atmosphere. If you are interested please Contact me. Don't miss out on something special and unique!
Would you be interested in guitar lessons without leaving your home?
If you are then all you would need is a computer a webcam a guitar and a desire to learn. I now offer Skype Guitar Lessons! If you are interested please contact me via my bookings page for more information.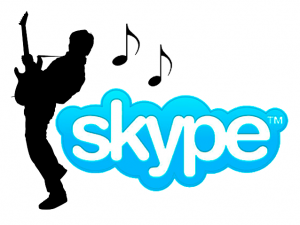 For more details please check out my Gig Guide.
Steve Mac on Youtube
If you would like to subscribe to my Youtube channel, please go to – www.youtube.com/user/stevemacguitar

Steve Mac on Twitter @stevemacguitar
Fame at Last
I was interviewed last year by Roz Britnell from SE9 magazine.
Download SE nine Interview with Steve Mac [631KB PDF)
Hit Counter

| | | | | | |
| --- | --- | --- | --- | --- | --- |
| | Today | Last 24 hours | Last 7 days | Last 30 days | Total |
| Hits | 248 | 418 | 1386 | 5682 | 191920 |
| Pages views | 143 | 259 | 951 | 4160 | 129460 |
| Unique visitors | 88 | 159 | 453 | 1232 | 24914 |
| Unique visitors ‪(1h interval)‬ | 113 | 235 | 910 | 3399 | 113372 |
| Unique visitors ‪(30 min interval)‬ | 116 | 241 | 929 | 3465 | 116835 |
| Hits per unique visitor | 2.82 | 2.63 | 3.06 | 4.61 | 7.7 |
| Pages per unique visitor | 1.63 | 1.63 | 2.1 | 3.38 | 5.2 |
Statistics recorded with Counterize - Version 3.1.4